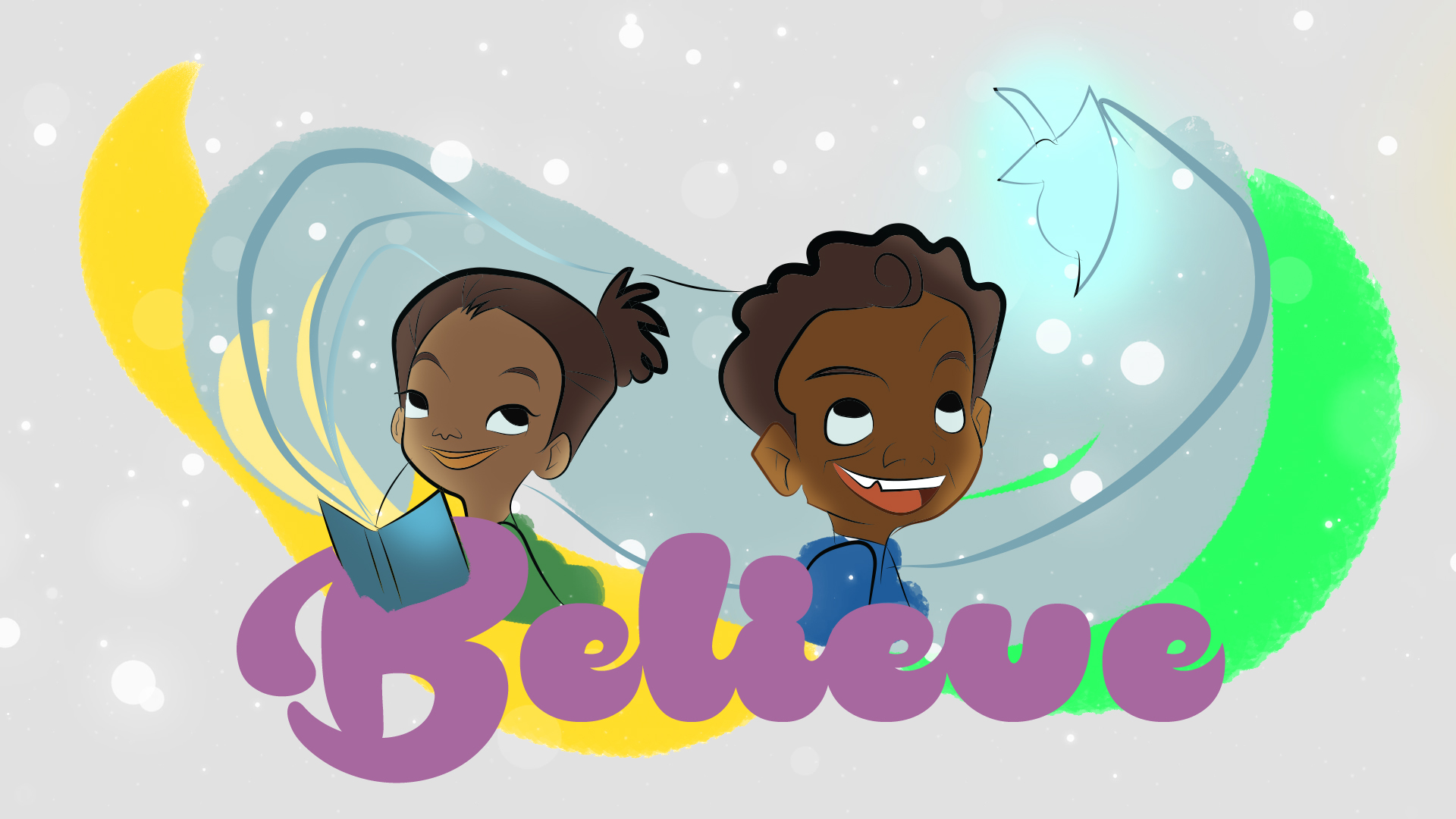 The Vision

Ensuring all children become confident and competent readers by the end of third grade.

"Our ultimate desire is to build spaces where kids can get lost in the fascination of imagination that flourishes inside of books!" Julius B. Anthony, President, STLBA
The Details

The Believe! Project

---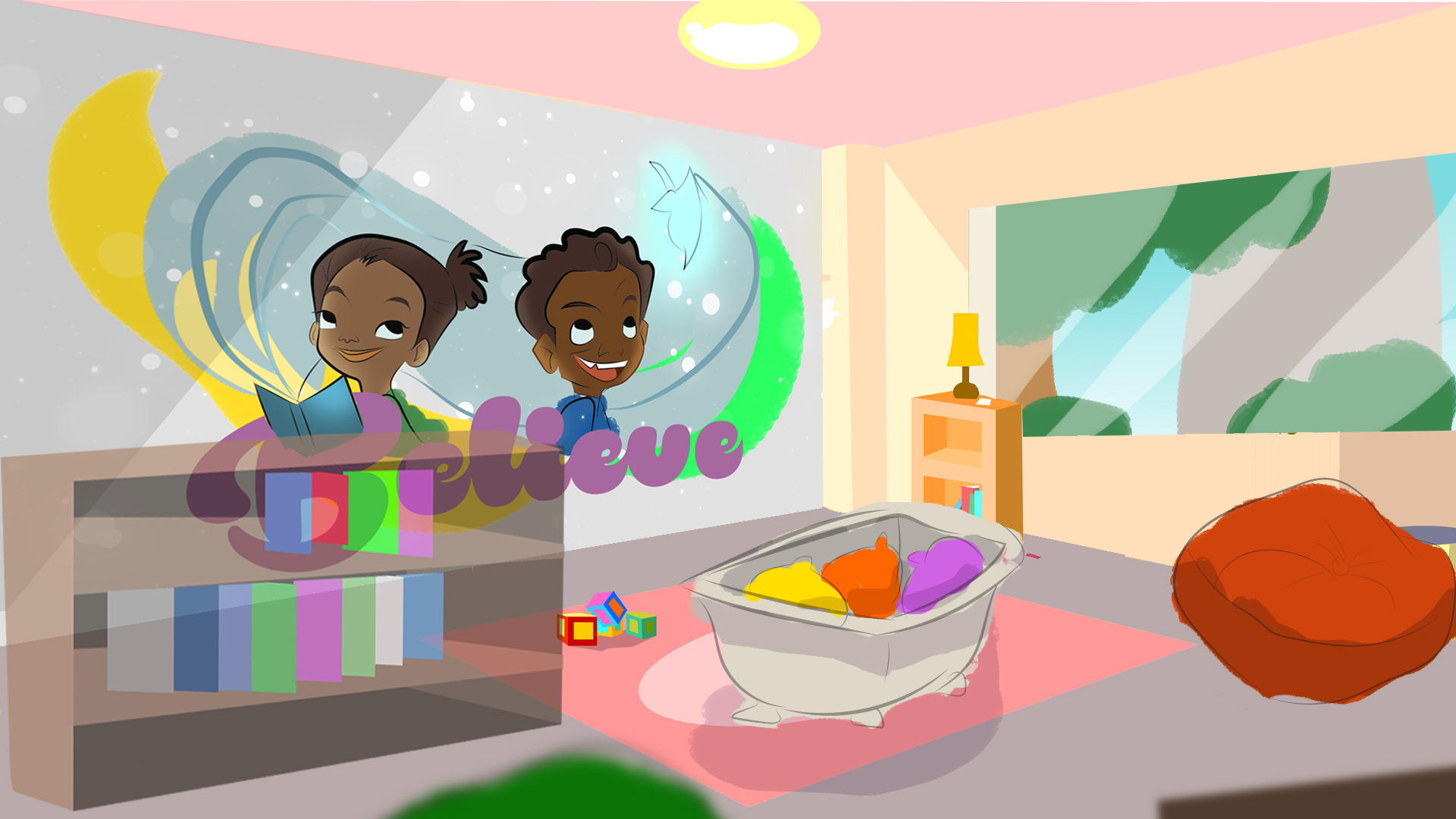 What Do We Know?

Third grade reading success is the educational marker that determines a child's progress in school and in life (Annie E. Case Foundation 2014).
In 2017, approximately 70% of all Black third graders in metropolitan St. Louis failed the state mandated Reading assessment compared to 40% of ALL third graders throughout Missouri (MO DESE 2017).

From 2000 through 2016, only 6% of all children's books published featured Black characters or Black families as the protagonists (Cooperative Children's Book Center 2017).

St. Louis Black Authors of Children's Literature is the only literacy based nonprofit within the region that focuses solely on Black children's literature as a strategy for improving reading proficiencies for third grade students (Turn the Page St. Louis 2018).
What Will We Do?

The Believe! Project will:

Create

Create literacy spaces within schools that serve prekindergarten through third grade students.

Target

Target schools that struggle with achieving more than 75% of 3rd grade students meeting mastery in Reading as determined by state mandated exams.

Provide

Provide students with access to more than 1,000 age and grade level appropriate books with at least 80% of the titles being Black children's literature.

Promote

Promote an environment that encourages creative expression, exploration, and activities designed to build skills in listening, viewing, speaking, visual expression, reading, and writing.

Measure

Measure the progress of students' proficiencies in Reading.
Project Partnerships

---
Scholastic Book Fairs

Reading Oasis
"Encouraging the intellectual and personal growth of all children, beginning with literacy."
Scholastic Book Fairs' Reading Oasis program gets books into the hands of children.  Its strategy is to use literature, furniture, and technology to create inviting spaces in schools where children are encouraged to pick up a book and enjoy reading. Scholastic takes particular interest in ensuring kids are exposed to stories that accommodate their reading abilities.  Reading Oasis fortifies The Believe! Project with more than 1,000 titles, shelving, area rugs, bean bags, audio resources, and much more!
Nine Network St. Louis
The Ready to Learn Initiative
"Improving early science and literacy outcomes for America's children through the power of public media."
Through the Ready to Learn Initiative, Nine Network St. Louis is bringing personalized and adaptive learning content into local communities, engaging children in high-quality education experiences.  Using a student driven workshop model, children are exposed to cross-platform media content connected through related curriculum goals, PBS Kids characters, and children's literature. The results are innovative playful learning experiences, which are collections of games, videos, and offline activities designed to support young learners as they explore and transfer science knowledge and thinking skills to the real world.  The Ready to Learn Initiative anchors The Believe! Project with wonderful experiential teaching and learning!

St. Louis Black Authors of Children's Literature
Teachers Think Tank on Black Children's Literature
"Every child has a right to see themselves in the books they read."
St. Louis Black Authors of Children's Literature believes that for Black children, stories written about them and their interests are important when learning how to read.   The Teachers Think Tank on Black Children's Literature is a platform for classroom teachers to meet, share, and collaborate on perfecting a collective thought-strategy for using Black children's literature to improve third grade reading proficiency. To do this, STLBA will work with school administration to achieve the following through professional development opportunities:  1) The importance of Black children's literature in PK-3 classrooms; 2) Facilitating and managing a literacy-based student-driven environment; 3) Sharing ideas and best practice instructional strategies for teaching reading; and 4) Accounting for students' intellectual and emotional responses to Black children's literature. Teachers Think Tank on Black Children's Literature strengthens The Believe! Project with expert classroom teacher voices and knowledge about literacy efficacy realized through a racial equity lens.
Learn more about The Believe! Project by contacting:
Julius B. Anthony, President, St. Louis Black Authors of Children's Literature